Vegetation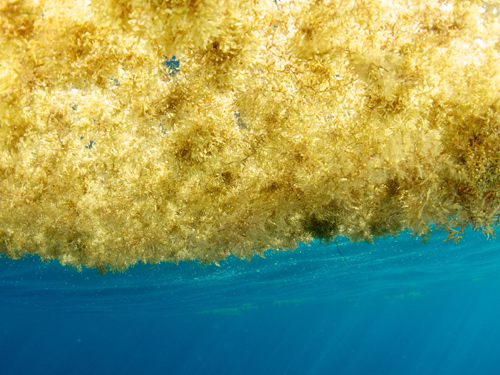 Problem
Surface floating, not rooted to the bottom.
The plight of many countries, the result of earlier Global trading seed transmission, invasive vegetation is not just land-based. Aquatic plants plague the lakes and rivers of Africa, Central and South America, Asia, China and beyond. Nowhere is immune to infestation if conditions prevail.
Fish stocks die from lack of oxygen and sunlight.
Indigenous livelihoods are lost.
Drinking water is poisoned.
Chopping leads to re-growth
Major tourism economic losses due to foul-smelling Sargassum weed in the Caribbean
Fish die entrapped in the weed.
Sport fishing boats at anchor become entrapped.
---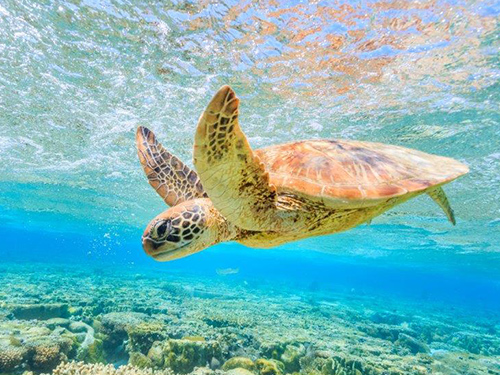 Solution
Complete removal of the species from the water.
Govercraft ® #1. This Hovercraft can glide over to cut the vegetation into floating "islands".
A Gobbler 290 with a 400hp engine (EIAPP and EPA Tier III Certified), retrofitted with a "Plug & Play" GoFence® pusher, can move the cut vegetation to shore for collection, shredding and conversion to value fertiliser.
The vessel is easily converted for oil recovery duties by installing the original Advancing skimmer which is supplied as standard from new.
Similarly, the Gobbler 290 400hp version as above, in combination with a Govercraft® #1, can cut and move Sargassum sea-weed to a convenient beach for collection and shredding, and conversion to value fertiliser.
Gobbler 290 vessels and Govercraft® can be cost-shared by regional authorities.
Easily and rapidly transported to any affected area using Gobbler custom road/launch trailers/tow trucks.
---