Gobbler OSRV Accessories
[vc_row][vc_column][vc_column_text]
Vessel Launch Trailer
The custom design lightweight 5th wheel trailer complies with international road regulations. It allows our vessels to be easily transported for launch from regular or hostile terrains closest to the spill site. An optional tow truck is available and the truck/trailer/vessel combination will fit the hold space of regular transport aircraft, allowing for ease of deployment to isolated locations worldwide.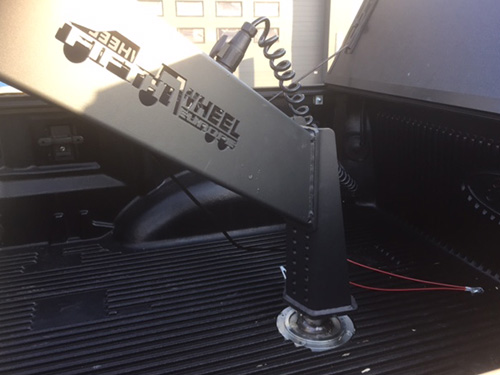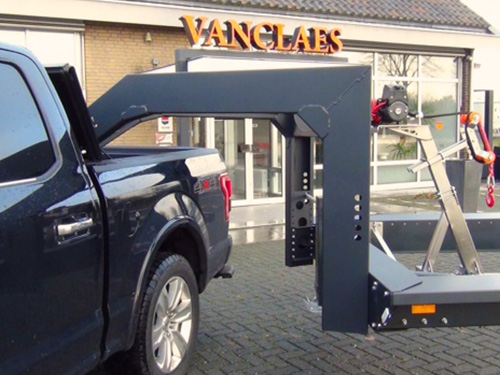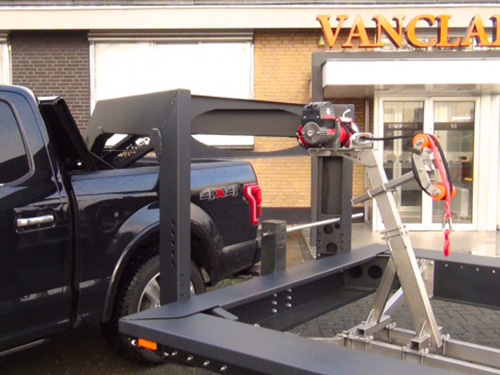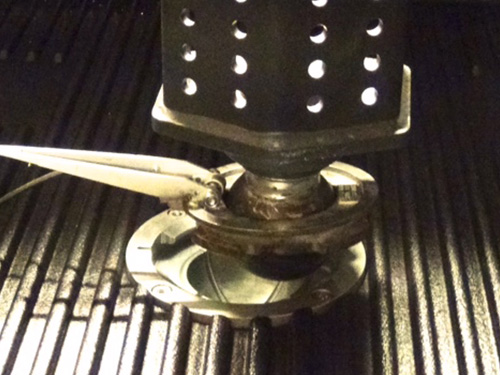 ---
Ship stowage and launch cradle
The semi-submersible cradle, based upon an 40FT container footprint, allows vessels "drive in/drive out" ease of launch and recovery from commercial ships, tankers and oil rigs. It also doubles as secure stowage for container ships. Alternatively, the cradle can be used for transporting our vessels by road transport or train if the custom road trailer has not been purchased.
---
Oil Storage Bladders
Unlike other OSRV's we do not store recovered oil in on-board tanks. Our unique Advancing skimmer delivers oil through a patented internal transfer system to the high-visibility, hydro-dynamic, detachable and reusable towed bladders which are available in selectable capacities ranging from 200 to 3500 US Gallons. Approved solar powered lights are supplied as standard for night time operations, with bladder tracking systems currently under review.
Filled bladders are quickly disconnected and float free for later collection, or emptied individually or simultaneously to a mother-ship via a GoPod(See below)
---
GoPodsTM
Suitable for day or night use, the Pods are intended to complement group working vessels, or for simultaneous emptying by a single pump in confined locations. They are designed to suit the lifting capacity of various helicopters and contain refuelling facilities and spare bladders to ensure ongoing recovery operations until the arrival of support vessels. Up to eight filled bladders can be emptied simultaneously via a central suction port when connected to a mother-ship.
All Pods are equipped with AIS Transponders and Regulation 3nm lights as standard.
---
Go-Drones
Specially manufactured in the USA for installation on Gobbler vessels,providing an aerial facility to track progress of weed and oil spills at sea, pollution and pipe leakage on land, or problems in difficult to access areas.
The camera deliversLat/Long information and real time photos of the affected areas, and returns to automatically land on amoving vessel platform on completion of the recce.
These machines are the perfect Hi-Tech affordable and instant alternative to costly aircraft aerial surveillance at a fraction of the cost. They can be operated by non-skilled personnel.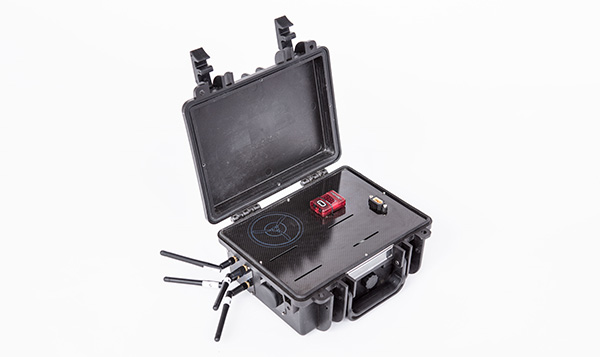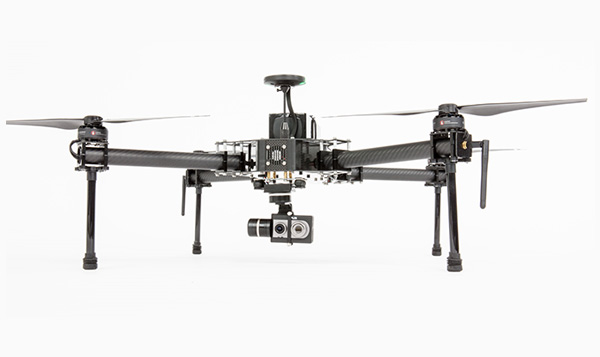 ---
Go-Fence kit
Retrofit fence; replaces Advancing Skimmer to push heavier loads such as river/lake vegetation islands, or Sargassum weed in the ocean.
Recommended optional 400hp engine installed when ordered. Advancing skimmer easily "reverse-retrofits" for oil recovery operation when needed. C/W towing grapnel and Dyneema line.[/vc_column_text][/vc_column][/vc_row]